Quirky Kitty Dubbed "Count Catula" Finally Finds A Home For The Holidays
In 2015, the toothy black cat landed at the RSPCA after his owner passed away, and was 7 years old at the time. Not only did the color of his coat work against him (black cats are still, sadly, less likely to get adopted than fairer felines), but he was a senior as well. He spent over a year at the shelter until he finally got adopted, but less than a year later, he was back in the shelter again.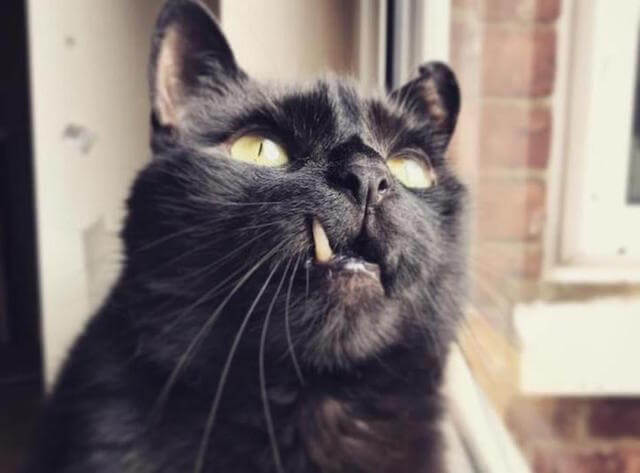 This Halloween, the RSPCA showed off Count Catella's mysterious look in hopes of finding him a forever home. When 23-year-old Ashleigh Bird saw the mature cat's features, she was smitten but hesitant.
"I saw him online and absolutely loved him for his unique look," she said in a press release from the RSPCA. "I sent in an application but then I talked myself out of getting a pet."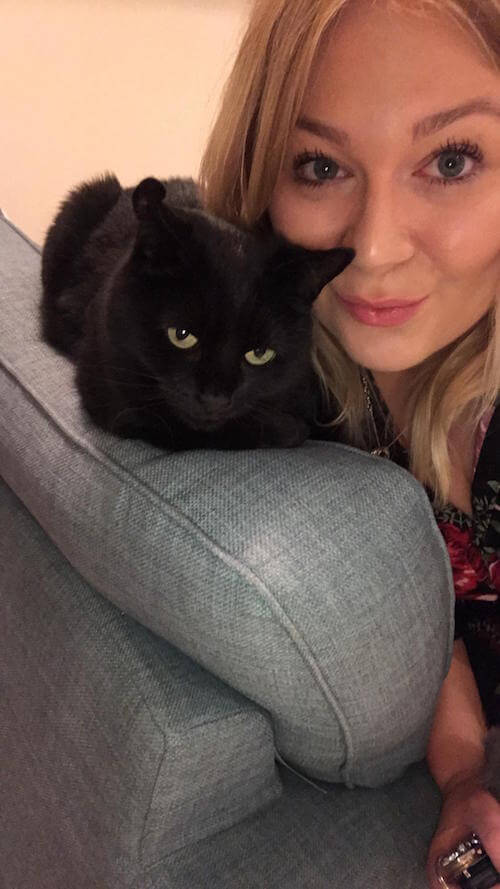 Halloween came and went, and when Bird learned that the kitty still hadn't found a family, she knew it was fate. She contacted the shelter and asked them to review the application she'd sent weeks before. Thankfully, she turned out to be the purrfect person to adopt Count Catula!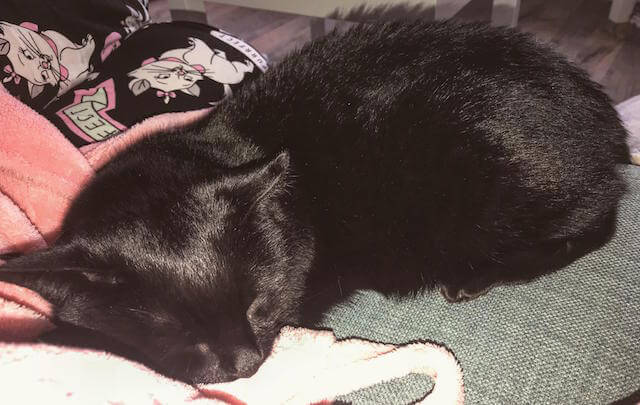 Bird finally took the kitty to his forever home where he can enjoy the relaxing indoor life throughout his golden years.
"He has been lovely, he settled in straight away," Bird said. "I think people were probably put off by his unique looks but it made me want him even more. I'm a sucker for an underdog!"
"I grew up with a three-legged cat so it would be weird to have a 'normal' pet!" she added.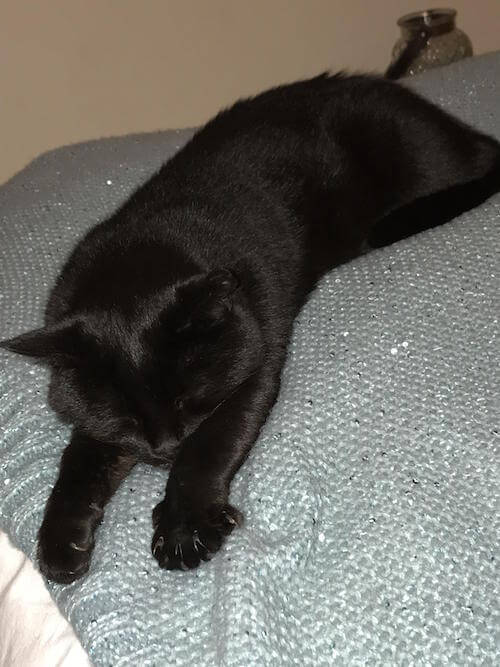 Raphael, aka Count Catella's former caretakers, couldn't be more thrilled to see him in a loving home. Emma Markham, adoptions manager at RSPCA Northamptonshire, said in the press release:
"Poor Raphael had spent a total of 601 days in the rescue which is too long for any puss."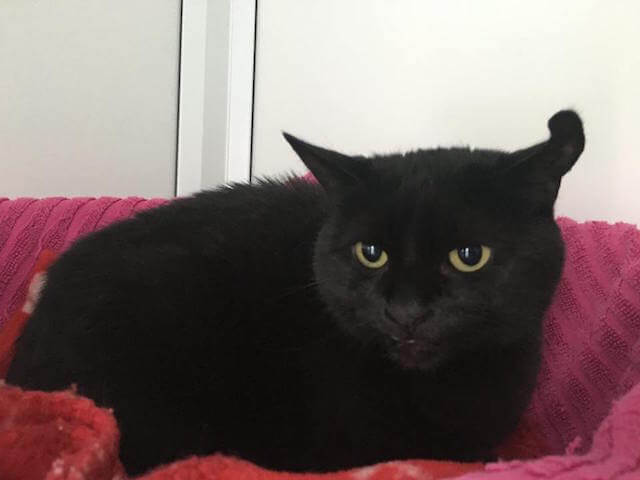 "As a senior, black cat the odds were already stacked against him with research suggesting they are more difficult to rehome. But while Raphael was gorgeous in our eyes, his unusual looks and distinguishing features seemed to put some people off."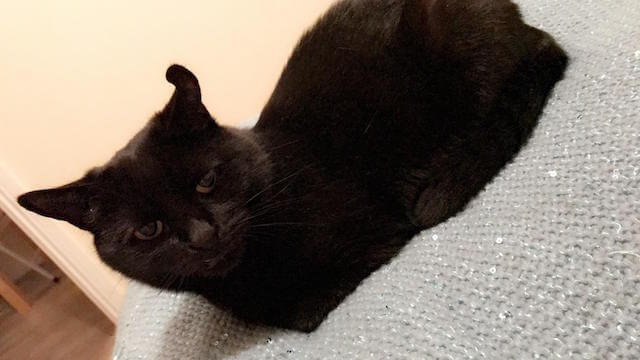 "With his prominent canine tooth and his deformed ear – from a suspected old hematoma (a swelling of clotted blood within tissue) – he looked just like a bat so we felt Halloween was the best time to find him the right home – and it worked!"