They Rescued A Stray Kitten To Find Him A Home… But Their Cat Decided He Had To Stay!
Everyone who lives with a cat knows that they're the ones who make all the rules!
This was the case for Reddit user todontblink, whose opinionated ginger tabby decided that the new stray kitten they were taking care of had already found his forever home.
Todontblink explained in a post that they found the black and white kitty on a country road. Cars were dodging him, but no one else decided to stop and save him. So, the poster pulled over and scooped the kitten up, then knocked on the nearest neighbor's door to see if he was theirs… but he wasn't.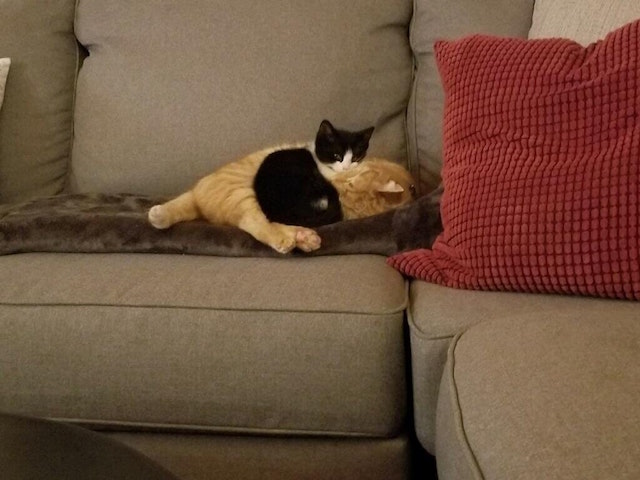 Todontblink decided to take the kitten home and foster him until they could find him a forever family. They even had him scanned for a microchip and posted his photo on social media, but no one claimed him.
"Best I can guess [is that] someone's barn cat had kittens they didn't really keep track of or know about and this one wandered off," the poster said.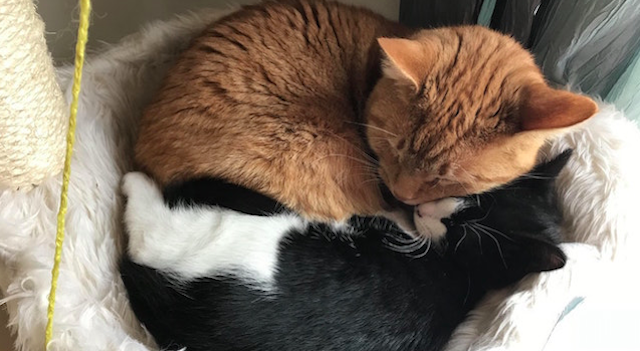 On his first day in his intended foster home, the fluffy newcomer was a little unsure about his surroundings but came around soon enough.
"The kitten was a little shy the first day and kept hiding in corners after a traumatic day but came out when [he] figured out it was safe," the pet parent said.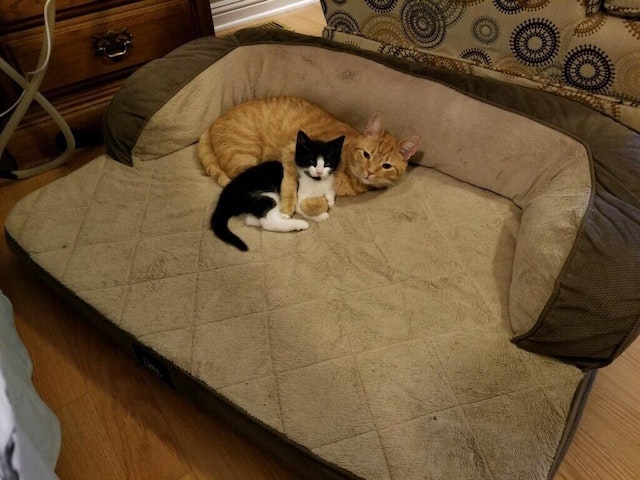 Then after a little warming up, the home's resident ginger cat decided that his new little friend wouldn't be going anywhere!
"Well [I] was looking for a forever home for this stray kitten but the other cat has spoken, the dog also has no more bed," Todontblink explained, since the kitties love cozying up on the plush cushion.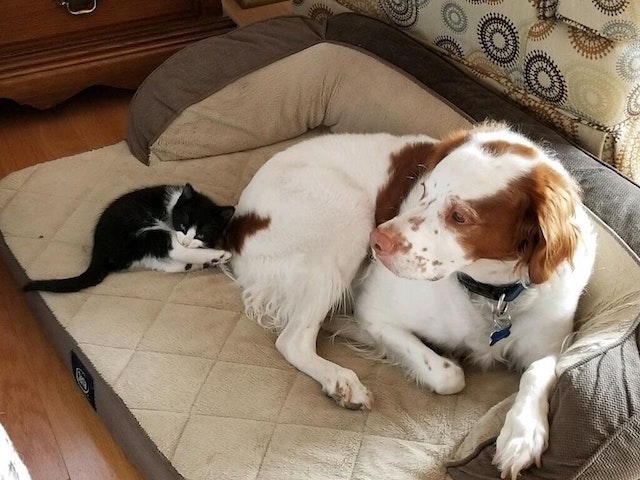 The ginger tabby has literally taken his new furry friend under his wing and is showing him the ropes around the house and with his new family, which includes two canine siblings.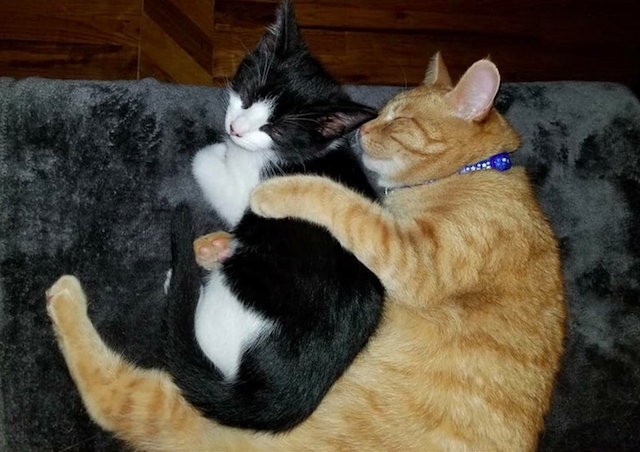 The poster even mentioned that they may name the brave tuxedo kitty Bruce, for Bruce Wayne!
Looks like this snuggly sweetheart is exactly where he belongs… and he couldn't be happier!